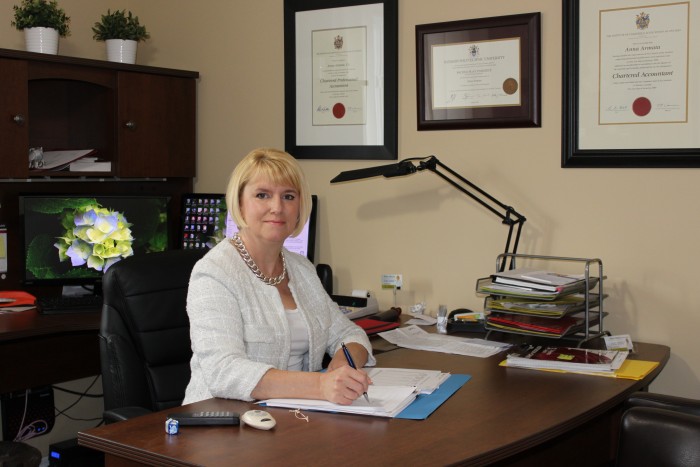 Upon graduating from Ryerson University in 2000 with a Bachelor of Commerce in accounting and business law, Anna Armata proceeded to obtain her Chartered Professional Accountant designation in 2004.
Working as an accountant in medium-sized public accounting firms for 15 years, Anna has accumulated a broad knowledge base and specialized experience in her field. Her attention to client needs and expectation has allowed her to provide dependable, high-quality services to all types of businesses, including corporations, joint ventures, partnerships, professionals, and sole proprietorships.
Anna provides a wide-range of services including financial statement preparation, review engagements, corporate and personal taxation and tax planning, computerized bookkeeping, business consulting, HST, WSIB, EHT, and payroll preparation for businesses and individual clients.